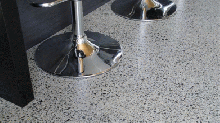 Interior Floors
The grinding and polishing of interior floors range from a very light grind to a full grind which exposes all the aggregrate in the floor. Every floor in unique and different in its grain and finish. Different aggreates, stone, paua, shells and even glass marbles can be broadcast into the floor when laying to create an individual appearance.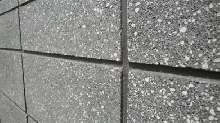 Honed Block Walls - Port Rd, Whangamata
Honed block walls that are honed on site give a superior finish over prehoned blocks and are considerably more cost affective. A variety of sealants and sealers can be applied following the honing process ranging from cheaper solvent sealants through to the top of the line Sto Protect sealer system which is backed with a 10 year warranty and only applied by a licenced contractor.